When someone names the A-List actors in Hollywood, they're not naming the BEST actors in Hollywood. Sam Rockwell is a name which wouldn't show up on the A-List, but he is certainly one of the best actors of this generation. Often cast in supporting roles, I've yet to see a performance of his that I didn't enjoy.
On this, his birthday, here are some Sam Rockwell films you need to know about:
"Astronaut Sam Bell has a quintessentially personal encounter toward the end of his three-year stint on the Moon, where he, working alongside his computer, GERTY, sends back to Earth parcels of a resource that has helped diminish our planet's power problems"
Featured Review: Tim The Film Guy – (full review)
Confessions of a Dangerous Mind
"An adaptation of the cult memoir of game show impresario Chuck Barris, in which he purports to have been a CIA hitman."
Overall Adjusted Rating: 86/100
"Shy 14-year-old Duncan goes on summer vacation with his mother, her overbearing boyfriend, and her boyfriend's daughter. Having a rough time fitting in, Duncan finds an unexpected friend in Owen, manager of the Water Wizz water park."
Featured Review: Minnesota Man – (full review)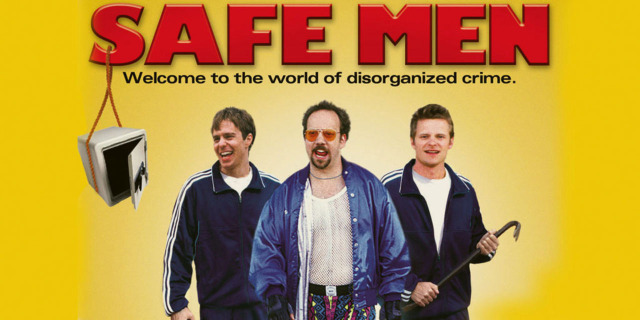 "Two untalented singers are mistaken for a pair of major league safe crackers in Providence, Rhode Island."
Overall Rating – 80/100
"The alumni cast of a cult space TV show have to play their roles as the real thing when an alien race needs their help."
Dave Examines Movies – (full review)
What's your favorite Sam Rockwell role? Let us know on The Half Popped Reviews Facebook Page.