Instead of going through the Academy Award nominees in each category and trying to predict who will win, we're going a different direction with it. We've got our list of the top films from 2013 and some of our reviewers spoke up about the other categories.
Our Top 10 of 2013
At current, here's the Top 10 Films of 2013 and their average rating as scored by the reviewers of Half Popped Reviews:
Honorable Mention: The Spectacular Now, Side Effects, Prisoners, Short Term 12 and Blue Is the Warmest Color
10. American Hustle – 81.48%
9. Nebraska – 81.87%
8. Inside Llewyn Davis – 84.33%
7. Wolf of Wall Street – 87.23%
"This was Scorcese getting back to what made him something of a film god. The words I always use describe Wolf is immorally delicious. Everything, EVERYTHING about everyone in this movie is reprehensible and the film doesn't run away from that. These are the lowest of people in the highest of places and it makes for a devilishly entertaining three hours." Bryan Lienesch
6. Her – 87.23%
5. Captain Phillips – 87.88%
4. Fruitvale Station – 88.71%
3. 12 Years a Slave – 89.37%
"Though the agony of slavery has been captured before in films such as Steven Spielberg's 1997 Amistad, the landmark mini-series Roots, and yes…even Django Unchained there's a different feel to McQueen's work on 12 Years a Slave that sets it apart from the rest.  It's such a well-made, worthy film that I'm hoping audiences and Oscar voters aren't turned off by the themes and horrific violence (there's a whipping scene that I wound up having to avert my eyes for).  To miss the movie would be missing a film that I believe will stand the test of time."  – Minnesota Man (full review)
2. Before Midnight – 89.85%
"It's one of the year's finest films, providing another intimate look at Celine's and Jesse's relationship, and forming a spectacular trilogy on top of it." Josh of Classicblanca (full review)
1. Gravity – 91.98%
"Gravity is more reliant on CGI we are still treated to a number of astonishing long takes that sends us on a crazy roller-coaster ride that might just get you space-sick. This is how 3D should be used!" – That Movie Guy Dion Wyn Hughes (full review)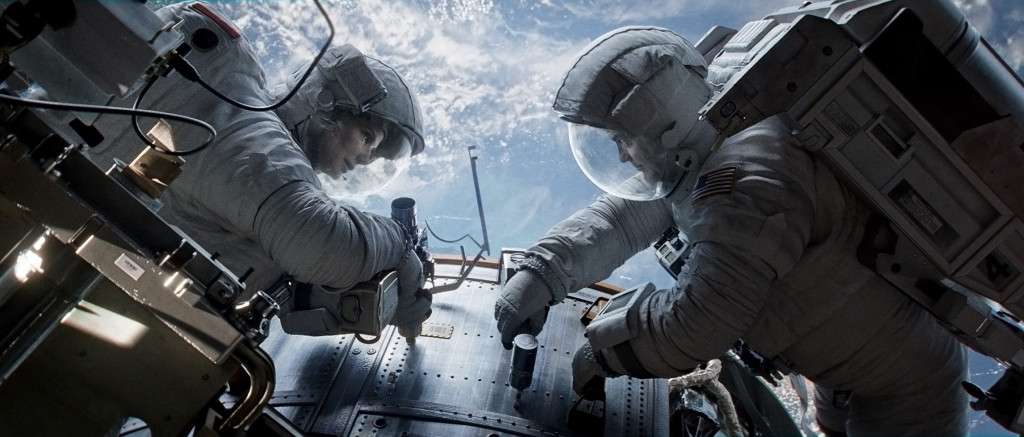 Best Actress in a Supporting Role
Carey Mulligan for Inside Llewyn Davis 
Jennifer Garner for Dallas Buyers Club
Melonie Diaz for Fruitvale Station
Octavia Spencer for Fruitvale Station
Our Winner: Lupita Nyongo for 12 Years a Slave
"Nyong'o's role is ever so tricky and she'll knock your socks off the way she handles several of the cruelest scenes the film has to offer." – Minnesota Man
Best Actor in a Supporting Role
Jared Leto for Dallas Buyers Club
Daniel Brühl for Rush
David Oyelowo for Lee Daniels' The Butler
Jake Gyllenhaal for Prisoners
"Jake Gyllenhaal is no longer seen as Donnie Darko here. Detective Loki proves to be not only his most powerful performance but also the best character he has ever played. In fact, Detective Loki might be the best on-screen detective we've seen in well over a decade." That Movie Guy Dion Wyn Hughes
Our Winner: Jonah Hill for The Wolf of Wall Street
"This character he created was just brilliant. The guy took the SAG minimum wage for a movie to work on Wolf of Wall Street and just so happens to turn in THE defining performance. Aside from Martin Scorcese, Jonah Hill is the one person this film could not have lost and have it still be as good as it was." Bryan Lienesch
Best Actress in a Lead Role
Brie Larson for Short Term 12
Sandra Bullock for Gravity
"…you truly feel like you get to know her inside and out. Her pain pricks your heart and her successes will make you swell with hope." Steve Habrat
Naomi Watts for Diana
Léa Seydoux for Blue Is The Warmest Color
"The movie owes so much of it's emotional power to its two fantastic actresses (Seydoux and Adèle Exarchopoulos). They really bring it their all in this. I've never had doubts of these two performances, the characters felt like real people and you felt so much for their relationship" That Movie Guy Dion Wyn Hughes
Our Winner: Amy Adams for American Hustle
"…she does better than just hold her own. She glows and forces people to take notice, even when she's on screen with Christian Bale and Bradley Cooper both doing excellent work." Rob from Guys Film Quest 
" The ageless wonder, Amy Adams, is fantastic as a sexy manipulator." Angry Vader (full review)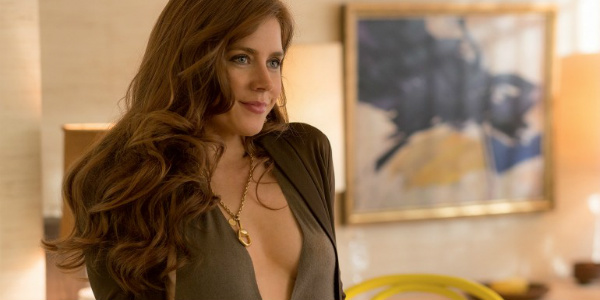 Best Actor in a Lead Role
Chiwetel Ejiofor for 12 Years a Slave
Matthew McConaughey for Dallas Buyers Club
Michael B. Jordan for Fruitvale Station
"It's a lot of hubris and pressure to describe Jordan's work here as career-defining – and a bit reductive – but there's no better way to illustrate the earnest and exceptional qualities of verisimilitude in his work here. I hope that someday, I can look back over Jordan's body of work and point to Fruitvale Station as the moment where he became a big, huge star; if not, then the guy can claim a truly stellar performance to his credit, which is probably reward enough." Andrew Crump of Go, See, Talk!
Chadwick Boseman for 42
Miles Teller for The Spectacular Now
Our Winner: Tom Hanks for Captain Phillips
"His years in the business show off brilliantly here, and it just builds and builds. Every scene, every emotion, Hanks proves himself over and over again until his last scene in the movie…which is an explosion of talent, explosion I say. I've seen him in a lot of things, for sure, and I am still amazed. His character's transformation from beginning to end is insane, and if I could call it right now, Tom Hanks is the best actor of 2013. At least three quarters of what makes this film amazing is Tom Hanks, so bravo, sir." Dave Examines Movies (full review)
"This is Tom Hanks best performance in a decade. He's absolutely incredible as Captain Phillips. He has the accent down, all the mannerisms and brings an emotional depth I haven't seen from him in a while." Bryan Lienesch
Best Director
Steve McQueen for 12 Years A Slave
Paul Greengrass for Captain Phillips
Alfonso Cuarón for Gravity
"Everything in this movie was absolutely gorgeous, from the visual effects, the perfectly planned cinematography and 3D, the flawless direction of Alfonso Cuarón." That Movie Guy Dion Wyn Hughes
Denis Villeneuve for Prisoners
Ron Howard for Rush
Our Winner: Martin Scorsese for Wolf Of Wall Street
"Scorsese's self-referential film of corruption and power, is nothing short of high-speed entertainment, and proves that he is a director left with plenty of energy" Thomas Pollock
"You bet your sweet rump I'm going with Scorcese. The Departed is the movie that finally put him over the top from and, as much as I liked that one, Wolf of Wall Street is light years better." Bryan Lienesch
Best Cinematography
Sean Bobbitt for 12 Years A Slave
Rodrigo Prieto for Wolf Of Wall Street
"The cinematography in Wall Street, is cluttered but not in a bad way. The way the wild party's are shot, and how vibrant things look is very well done. AS for the camera- it swoops in and out beautifully. The editing- at times break-neck and other times slow-motion, giving the film a real flavour." Thomas Pollock
Roger Deakins for Prisoners
Frank G. DeMarco and Peter Zuccarini for All Is Lost – "Frank G. DeMarco and Peter Zuccarini were given the tall task of convincing us visually that we were lost at sea and they just absolutely nailed it. When it was a bad storm, we felt overwhelmed. When we're stuck under the sun, we're looking around for the nearest bottle of water. And those scenes where they film the boat rolling on an axis (spoiler alert: things don't go swimmingly in the movie)? Just absolutely brilliant!" Bryan Lienesch
Our winner: Emmanuel Lubezki for Gravity – "This film is a visual delight and a pure show of state-of-the-art film making. It takes the audience on a wild ride just over the life-giving Earth which looks so close but is so far away for the poor space travelers who desperately struggle to survive" That Movie Guy Dion Wyn Hughes