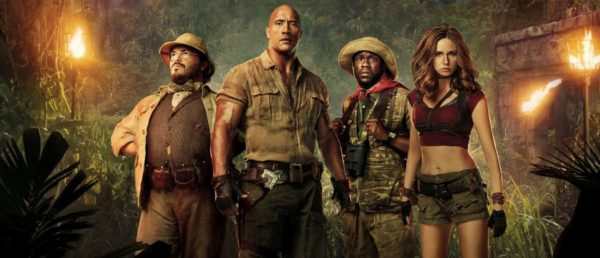 The JUMANJI reign as the top grossing film at the box office continues. In its fourth weekend at the box office, JUMANJI: WELCOME TO THE JUNGLE lead the pack for the second time in a row, pulling in $28M. The Rock and Kevin Hart pairing up surpassed the weekend earnings of the Steven Spielberg directed film THE POST.
Tom Hanks and Meryl Streep might be part of a nomination-heavy historical drama, but even the huge expansion into nearly 3,000 theaters (up from the limited release of less than 50 theaters the prior week) still left it roughly $9M short overall (but only $500 less per screen).
Of the new releases, the Class Of January 12th 2018 was lead by Liam Neeson. THE COMMUTER won valedictorian honors by bringing in $13.7M. Good enough for 3rd place overall on the weekend, it defeated other new releases PADDINGTON 2 ($10.9M) and PROUD MARY ($9.9M), the only two other new releases in the weekend's Top 10 at the box office.
Numbers according to BoxOfficeMojo.com