Any true film buff likely already knows about this morning's announcement for the 90th Academy Awards nominations, honoring what the Academy of Motion Picture Arts and Sciences believes are the best films and actors and directors and such for the 2017 year in film. And just like every year, there are some noteworthy snubs and questionable nominees.
Best Picture
It's hard to argue with any of the nominees belonging on the list. Some of the options come down to personal preference, but by and large, the view of most of these films is that they belong on the list.
But they only selected 9 nominees.
There's an empty spot available that could have been used for one of the many worthy films they snubbed by not including them in the category.
The Greatest Showman – an artfully-crafted period piece with complex scenes involving singing and dancing and acrobatics telling a great story that just so happens to be largely factual and promotes a message of equality and individuality and self-worth… and THAT wasn't enough to earn it a nomination for Best Picture?
Wonder Woman – the first film focused on a female superhero as its primary protagonist, critically praised despite its predecessors being critically panned, and only one of two superhero films to get discussed for consideration in the past decade since The Dark Knight, with the look and feel of a classic, and it's not even nominated?
Logan – the other superhero film being discussed for consideration, telling a story filled with emotional notes, capturing emotions strong enough to make many shed tears, and perhaps this wasn't given consideration because they had already passed on Wonder Woman and to select Logan instead would be quite the controversy.
Battle Of The Sexes – a period piece which takes an intimate look into the lives, psyche, trials and tribulations both public and private, of two very notable figures in the history of tennis, far exceeding expectations of many in a variety of ways, but perhaps not those of the Academy.
I, Tonya – a biopic which takes an American Olympian largely vilified for the attack on her professional rival, and coveys its true nature as a tragedy with a well-balanced mix of drama and comedy, making Tonya Harding retroactively a sympathetic individual. An amazing feat for anyone who lived through it and paid attention… which, perhaps, the Academy wasn't.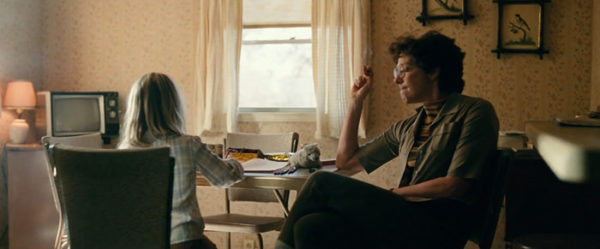 Best Director
Three of these five films were quite obvious nominees, but the other two provide plenty of room for debate.
Get Out – while the film does a great job of conveying its somewhat absurd premise in a serious way with a heightened sense of tension that makes many consider it a horror film. But is it anything special from a directorial aspect? I wouldn't argue against it, but I also couldn't come up with an argument with any merit for supporting its inclusion.
Lady Bird – the complex emotional journey is a well-crafted story, but as I was watching it and trying to figure out what was so special about a film I had heard great things about, nothing struck me as special at all about the directing, and I was watching for it, this being Greta Gerwig's first time directing.
So with two somewhat questionable nominees, that leaves room for the debate about which films, if any, deserve consideration ahead of either of them in terms of their director.
Wonder Woman – this is the first superhero film since the second Richard Donner Superman film that captured the perfect balance of fantasy, comedy, action, and drama, with the feel of an instant classic. Patty Jenkins deserves a ton of credit, especially for her directing here. If the argument was that Lady Bird was nominated because the Academy Awards haven't nominated a female director in nearly a decade, they should have gone with Patty Jenkins instead.
Blade Runner 2049 – say what you will about the story, but the direction was absolutely one of the finer parts of this sequel. What it did absolutely surpasses any directing talent displayed by Lady Bird. Some people will attribute the wonderful visuals to the Cinematography, but those visuals are vital parts of scenes with assistance from the great directing.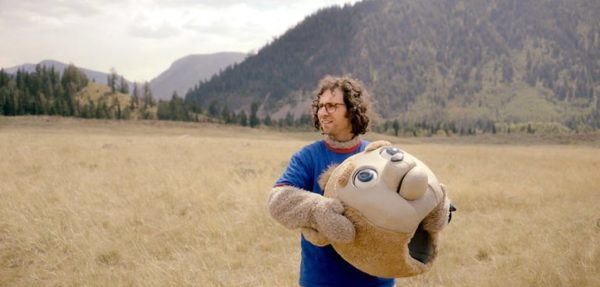 Brigsby Bear – take a somewhat absurd premise and treat it with the utmost respect, presenting it with amazing amounts of heart and emotional complexity. Some of the camera shots and performances are just unbelievably good when considering what a film with its plot might result in when it takes to the screen. Such a wonderful, wonderful film, and it's due largely to the direction.
Baby Driver – crafting the way in which the amazing choreography was presented. The style benefits greatly from the amazing choices Edgar Wright makes when determining how to put his story and characters on display. Yet another film whose directing very clearly exceeds Lady Bird.
I, Tonya – the performances here, especially due to the significant mix of deep drama and dark comedy, are amazing. The variety of shots, the presentation with a variety of types of scenes, and the great work they did of filming the skating scenes, all put together, make this direction worthy of significant consideration.
Male Performances
The majority of the nominees in the categories for Best Actor in a Lead Role and in a Supporting Role are mostly without problem. There's a clear favorite in Gary Oldman, leading the pack of well-deserving nominees. But there are two of the nominees from the Supporting category with which I'll take issue, despite them being quality performances.
Richard Jenkins – he didn't even give the best supporting actor performance in the film, which was unquestionably Michael Shannon, doing what he does best as the primary antagonist. How they decided to go with Jenkins over Shannon just confuses me.
Woody Harrelson – this was an excellently written part, and at times Woody Harrelson delivers on it nicely, but at other times it felt like nothing special, most notably his final lines of dialogue in the film as he reads the letter. Sam Rockwell gave the performance deserving of its nomination, and there's no need for Woody to also be recognized when there's other deserving performances. Perhaps Patrick Stewart from LOGAN, Steve Carell's work in BATTLE OF THE SEXES (which was more of a supporting role than a lead role), Idris Elba for MOLLY'S GAME, Jamie Foxx from BABY DRIVER, or Armie Hammer for the role he was Golden Globe nominated for in CALL ME BY YOUR NAME.
What say you? Join in the discussion by commenting on Facebook!